Yes, I am an SEO Genius! I say that with all immodesty. I was going through my site logs the other day and came across a new search phrase. I headed off to Google to check out just how well I was ranking with this phrase and found I held the number 1 SERP!
Clearly it is a reflection of my SEO capabilites and skills.`I'm now thinking about putting out an e-book on how to rank #1 in Google. I have the proof to back-up my qualifications to speak on such matters afterall.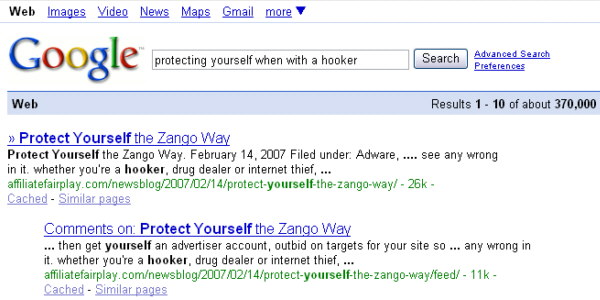 Ok, what made me laugh really hard is that I actually got traffic from the above. Somehow I don't think they found what they were really looking for on my site. I have to wonder what they thought Z*ngo might be. Maybe I need to put up some links for free c*ndoms on that page.